The 11th ISBAB is pleased and honoured to offer Keynote Presentations from the following distinguished individuals.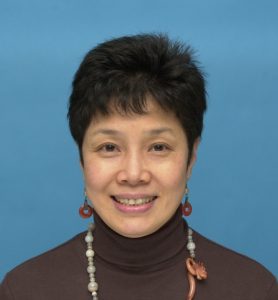 Mee-Len Chye, the Wilson and Amelia Wong Professor in Plant Biotechnology at the University of Hong Kong, completed her PhD on a Commonwealth Scholarship at the University of Melbourne and received postdoctoral training in Plant Molecular Biology at the Rockefeller University (New York) and the Institute of Molecular and Cell Biology (Singapore). She joined the University of Hong Kong in 1993 and was promoted to Professor in 2005.
She has been awarded an Edward Clarence Dyason Universitas 21 Fellowship (2004/05), an Outstanding University Researcher Award (2006/07), a Croucher Senior Research Fellowship (2007/08), and an Eileen Mary Harris Scholarship (2013). She serves on the editorial boards of Planta (Springer), Frontiers in Plant Metabolism & Chemodiversity and Frontiers in Plant Physiology, and was Chair of the 4th Asian Symposium on Plant Lipids (2011).
The main focus of her laboratory is to understand the function and mechanism of action of stress-induced plant proteins such as acyl-CoA-binding proteins (ACBPs) and 3-hydroxy-3-methylglutaryl-CoA synthase (HMGS). ACBPs are lipid-binding proteins that can affect plant development and stress responses. Her research team intends to use ACBPs to generate transformed plants that can better withstand the adverse effects of biotic and abiotic stresses. The enzyme HMGS of the mevalonate pathway is not only stress-responsive but can promote growth and seed yield. Ultimately, these findings will be applicable to agriculture to boost food productivity.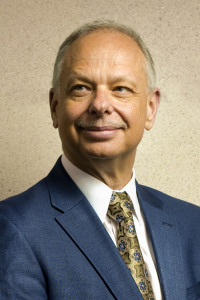 Dr. Carlo Montemagno received a Bachelor of Science degree in Agriculture and Bio Engineering from Cornell University; a Master's Degree  in Petroleum and Natural Gas Engineering from Penn State and a Ph.D. in Civil Engineering and Geological Sciences from Notre Dame. He is a Professor in the Department of Chemical and Materials Engineering at the University of Alberta, AITF Strategic Chair of Bionanotechnology, Program Lead of the Biomaterials Program at the National Institute for Nanotechnology, Director of Ingenuity Lab and Canada Research Chair in Intelligent Nanosystems.
His current research looks at biofunctional next-generation materials that can, for example, sense the environment, amplify information, generate energy, and change physical characteristics. These molecular-level controls have potential applications in resource extraction, environment management, healthcare, information processing and the production of high-value industrial products.
A world-renowned expert in nanotechnology, Dr. Montemagno was Founding Dean of the College of Engineering and Applied Sciences at University of Cincinnati. He has been recognized with prestigious awards including the Feynman Prize, the Earth Award Grand Prize, the CNBC Business Top 10 Green Innovator award and named a Bill & Melinda Gates Grand Challenge Winner.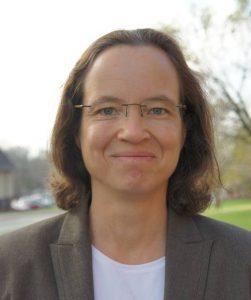 Dr. Claudia Schmidt-Dannert is a Distinguished McKnight Professor in the Department of Biochemistry, Molecular Biology and Biophysics at the University of Minnesota. After obtaining her PhD at the National Research Center for Biotechnology (GBF) in Braunschweig, she went to the University of Stuttgart to lead the Molecular Biotechnology Group in the Institute of Technical Biochemistry.
She received a habilitation-fellowship from the German Science Foundation for research on in vitro pathway evolution and joined Frances Arnold's group at the California Institute of Technology. After accepting a faculty position at the University of Minnesota, she continued to engineer microbial cells with new pathways and properties for biocatalysis and biosynthesis.
Current research efforts in her group focus on harnessing the biosynthetic potential of higher fungi and engineering biological systems for more efficient multi-enzyme biocatalysis and biosynthesis. During her tenure at the University of Minnesota, Dr. Schmidt-Dannert has published numerous manuscripts, patents and book chapters; serves as Editor and board member of several journals and received several awards such as a David and Lucile Packard Fellowship and McKnight Fellow- and Professorships.
Dr. Ivo Feussner is a Professor for Plant Biochemistry and the Scientific Vice-Director of the Center of Molecular Biosciences at the Georg-August-University in Goettingen, Germany. He is a chemist by training and received his PhD in plant biochemistry from the Philipps-University in Marburg.
After working as a teaching assistant in pharmaceutical biology at the Martin-Luther-University in Halle/Saale, he ran his own research group at the Institute of Plant Biochemistry (IPB) in Halle/Saale, Germany and the Institute for Plant Genetics and Crop Plant Research (IPK) in Gatersleben, Germany. His research work was recognized by the "Butenandt-Habilitation Award" of the German Society for Biochemistry and Molecular Biology (GBM) in 2001 and in 2012 he received the Terry Galliard medal of the International Symposium on Plant Lipids.
Dr. Feussner is a Fellow of the Saxonian Academy of Sciences in Leipzig, Germany, and the Academy of Sciences in Goettingen, Germany. He has made major contributions to the biochemistry and molecular biology of storage and signalling lipids in oil crops and model plants as well as in fungi, mosses and algae. He has published more than 200 papers and 20 patens. Currently one of his research focuses is on the biotechnological optimization of the emerging oil crop Camelina sativa for bio-based lubricants and biofuels.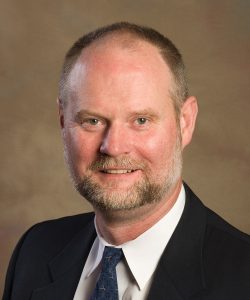 Dr. Oliver Peoples is Chief Scientific Officer and one of the co-founders of Metabolix. Actively involved in bioplastics research for more than 30 years, Dr. Peoples holds more than 90 patents and patent applications, frequently contributes to peer reviewed academic papers and is a recognized speaker at biotechnology, biopolymer, bioplastic and chemical conferences around the world.
Recognizing the longer term potential to produce bioplastics directly in crops and link renewable chemical and bioplastics production with the costs and scale available from agriculture Dr. Peoples has sustained an innovative R&D effort in this area for the last 18 years. This challenging program has resulted in steady progress toward this goal and provided Metabolix with unique capabilities in complex metabolic engineering in crops.
Leveraging these capabilities the company in collaboration with a number of partners has recently developed exciting technologies directly relevant to crop yield and global food security. Dr. Peoples received a Ph.D. in Molecular Biology from the University of Aberdeen, Scotland.
Dr. Ahmad Parveez Ghulam Kadir
Dr. Ahmad Parveez Ghulam Kadir, is Director of Advanced Biotechnology and Breeding Centre at the Malaysian Palm Oil Board (MPOB). He completed his PhD on Plant Genetic Engineering at the Universiti Putra Malaysia under Asian Development Bank's Scholarship. He was also appointed by the Honourable Minister of Natural Resources and Environment of Malaysia to Chair the Genetic Modification Advisory Committee (GMAC) under the National Biosafety Board in May 2010.
He has 26 years of experience in plant molecular biology and genetic engineering. His main interest is in genetic modification of oil palm for novel value added products such as increasing the content of oleic acid, palmitoleic acid and ricinoleic acid besides synthesizing bioplastics in oil palm. He holds 12 patents and patent applications. He has authored and co-authored more than 60 articles in refereed journals and serves on the editorial board of Frontiers in Plant Biotechnology.
His award recognitions include national level Employee of the Year for Executive Group (2007); The Outstanding Young Malaysian Award (2006); national level Prophet's Muhammad S.A.W. Birthday Award (2006); Malaysian Young Scientist Award (2001); and, Wilton R. Earle Award (1998) by The Society of In Vitro Biology.